Nutree Cosmetics
Healthy and beautiful hair is one of the key criteria by which grooming and beauty of women are evaluated in today's society. The Brazilian brand Nutree Cosmetics represents a fusion of rich manufacturer experience in scalp care, technology for hair restoration, and deep expertise of specialized supervisors.
Furthermore, our products feature sophisticated formulas, exclusive components, and cutting-edge scientific developments that act throughout every stage of the hair's lifecycle. Nutree Cosmetics ensures results for the most discerning requirements—customers will say yes!
under 15$
New Year, New Hair: Transforming Your Tresses for a Fresh Start
Not sure which Nutree product is the best for your hair?
Take our quiz to find out!
(*optional: find out and receive a personal discount)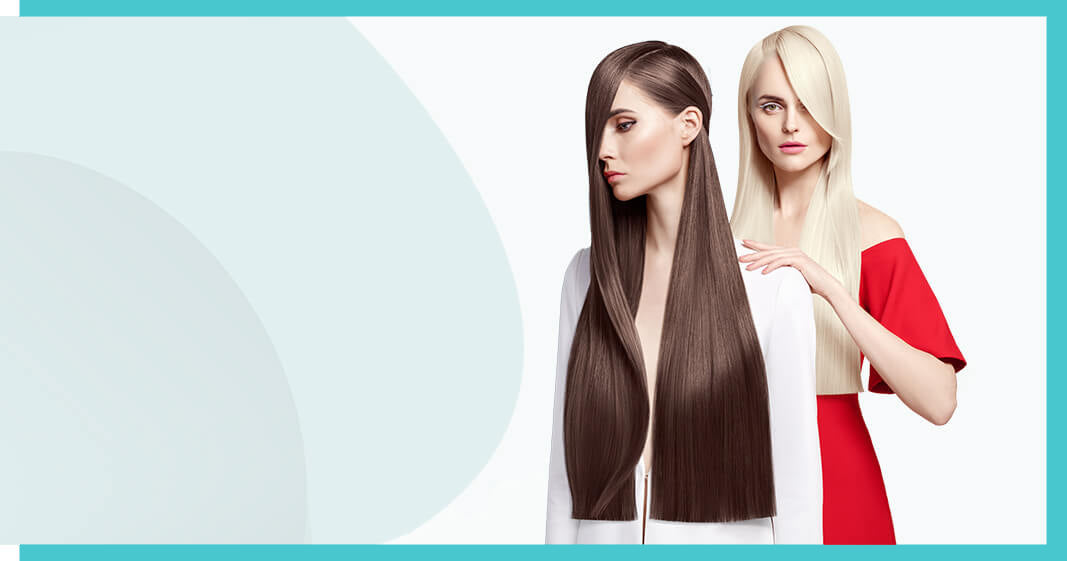 Find a Keratin Treatment
according to your
hair type
Find a keratin treatment according your hair type
Get inside the world of hair science
Keratin is a protein that is an important part of our teeth, skin and hair. It is robust and versatile. Keratin is used to restore damaged or broken hair, keratin is vitally important for maintaining strong and healthy hair.
What is keratin and how it works
What is Hair Bondox
Our Approach
Made in Brazil

Worldwide Shipping

Gluten-Free

Natural Ingredients

Hassle-Free Returns

Cruelty-Free
2000+
Customer Reviews
Bondox is an excellent way to treat your hair when you don't want to relax or put many chemicals in it. I would definitely recommend this product and be sure to follow the simple instructions. I'm in love!

Claudia

@clauddworld

The best for keratin treated hair. This is a great hydrating repair hair treatment. It is Super moisturizing & smoothing. I have fine wavy hair that gets frizzy and fried from heat styling. This Keratin hair mask is thick and rich feeling, easy to work thru my long hair and rinses clean. It leaves my hair smooth and silky and moisturized. It has a pleasant scent too. It really makes a difference and the effects last a long time.

Nichole

@hawkins_corner

I am very pleased with this product. My hair is very shiny, soft and manageble. This is what I exactly was looking for and I recommend this product to anyone looking for a deep condition

Amber Torres

@amberrrtorres  

This shampoo and conditioner does not dry out my hair and makes it soft and manageable. NO high perfume smell, just clean hair. I really dislike strong smelling shampoos because it makes the other products smell funny. Mixing perfumes.

Felicia

@happilyhockensmith 

My hair has never been as distressed as it was prior to me using this Length extender Hair mask. This product has literally REVIVED my dry overly processed split end strands, and kickstarted the healthy hair process =) it has a very delightful smell and a nice thick creamy texture. This hair mask has been a dream come true and I ABSOLUTELY RECOMMEND

Daria Sydes

@dasha__sydes

I was truly impressed by how much I love it. I was hesitant about trying it scared that it was gonna do more damage than good. I have fine wavy curly grey hair. I was sick of putting my hair in a ponytail and hat. I bought this off a recommendation of a YouTuber Jennifer Joyce beauty . I'm so happy I did .. it was an easy process… my hair came out fabulous if I do say so myself it's shiny silky and straight and almost no frizz that's why I mainly ordered it.

Alex

@myselfija 
Experiencing The Glamour Of Fashion Week
This opportunity not only enriches their professional journey but also empowers them to contribute to the ever-evolving landscape of beauty and fashion
Celebrity Influencers
Ultimate Beauty Choice - Stefany Mendoza @glowbyany
Hair Food Mask
Get Instant Results with Our One-Minute Superfood Mask! Our superfood mask, created using the power of Papaya, works its wonders in just one minute, perfect for busy, energetic individuals like you. No time to spare? No problem! Our mask delivers quick hair transformation with lightning speed.
Your Hair's Best Friend in the Winter Season!
Banishing Static
Bondox Mask: Infused with natural oils and keratin, this mask hydrates and seals hair cuticles, reducing static and leaving hair smooth, manageable, and frizz-free
Santa's Choice!
Feel like Santa's helper, a real Christmas elf, picking and wrapping cute gifts for loved ones and giving your care! We've selected gift sets that can be mixed and matched with each other
Rebranding of our popular Hair Bottox Treatment
Say Hello to Hair Bondox Expert