BOTTOX
EXPERT
Smoothing effect &
deep hydration
for up to 8 weeks
BUY NOW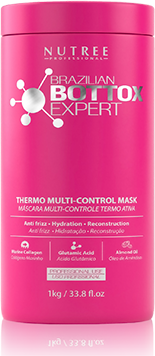 Brazilian Bottox Expert
Professional restoration & Straightening


Bottox Expert promotes the maximum smoothing of hair, adding softness and amazing gloss. It is recommended for the weak, colored, chemically treated hair. After carrying out Bottox therapy hair are leveled, become denser, gain magnificent gloss. The effect of an application for up to 8 weeks.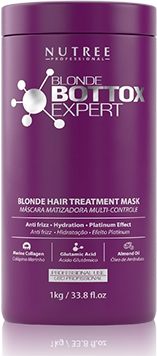 Blonde Bottox Expert
Long-lasting Blonde Balance smoothing treatment


Bottox Expert promotes the thermal mask for a blonde hair. With a unique technology Formula combining Marine Collagen and Glutamic Acid with the Power of Almond Oil, Blonde Bottox Expert is a treatment for long-lasting blonde balance, promoting platinum effect, deep hydration and smoothing effect, keeping the hair aligned, nourished, strong, healthy and frizz-free.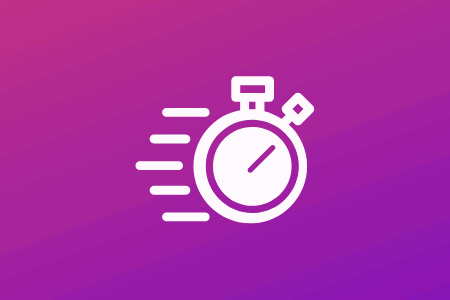 Smoothing effect for up to 8 weeks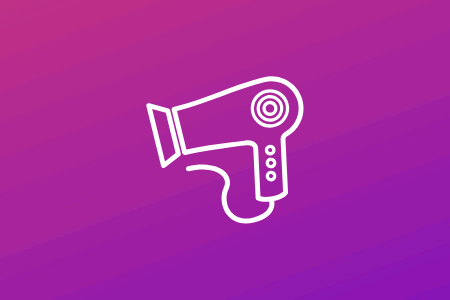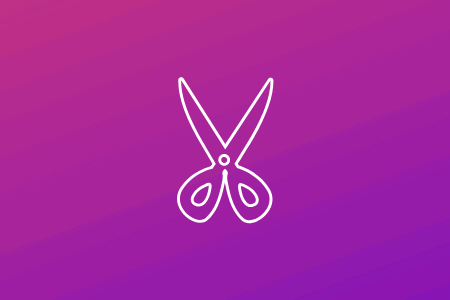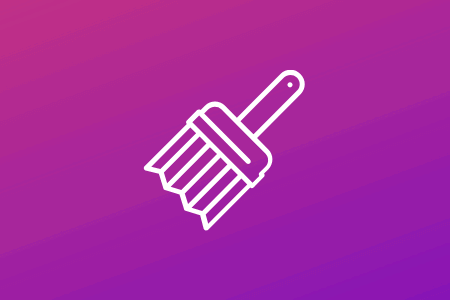 Fast and easy application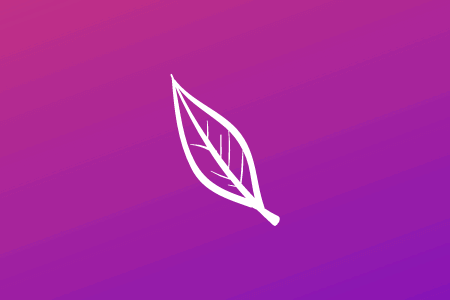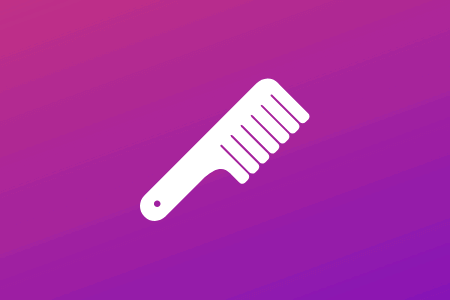 Brightness, softness and discipline
Blonde Bottox Expert also provides a blonde balance effect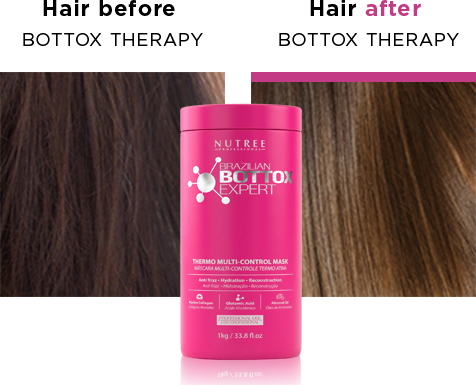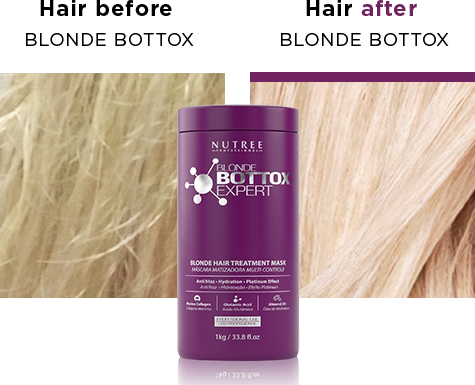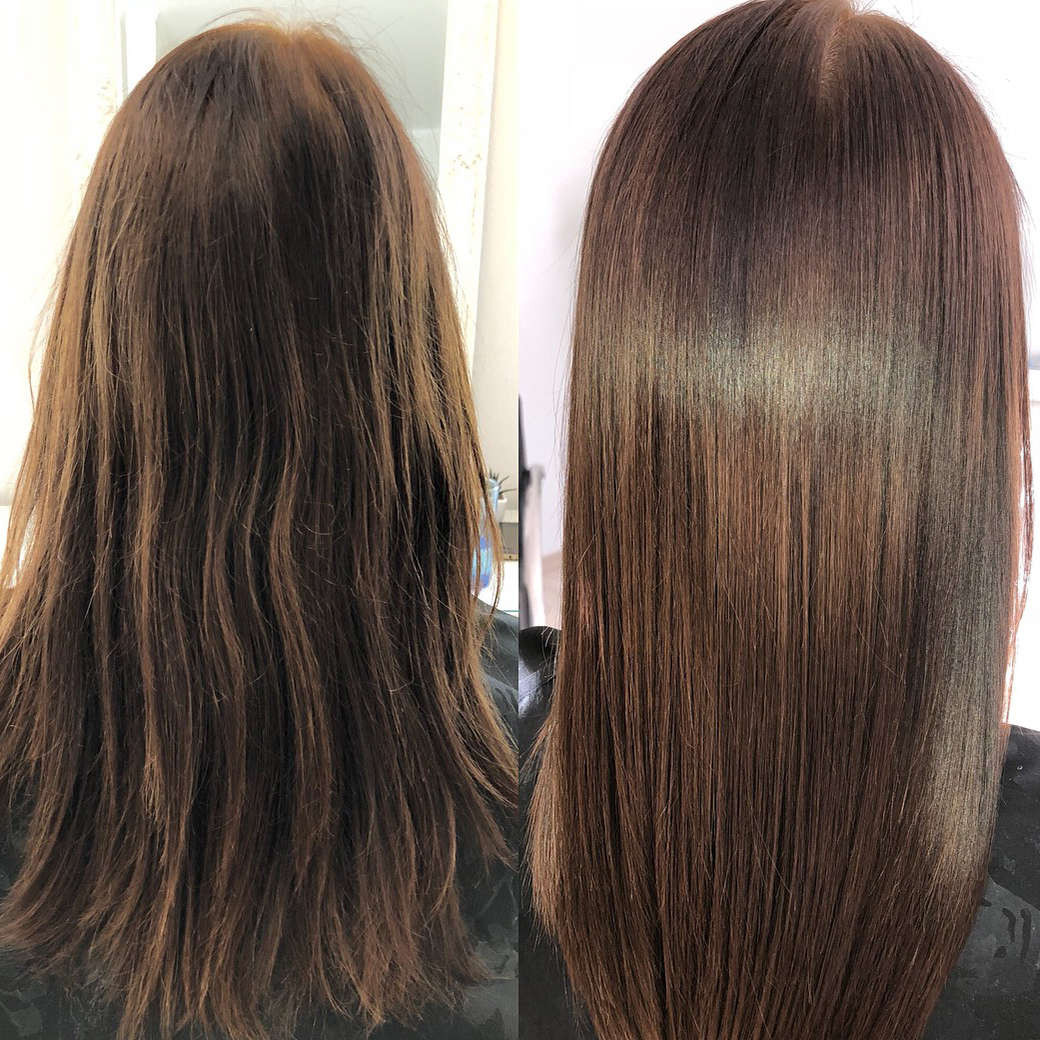 The result is excellent! It leaves the hair stretched, soft and manageable, not with as much sine as I have seen in some videos.

The smell of fruits is a little strong after several minutes, but nothing unpleasant. The application is simple and very easy.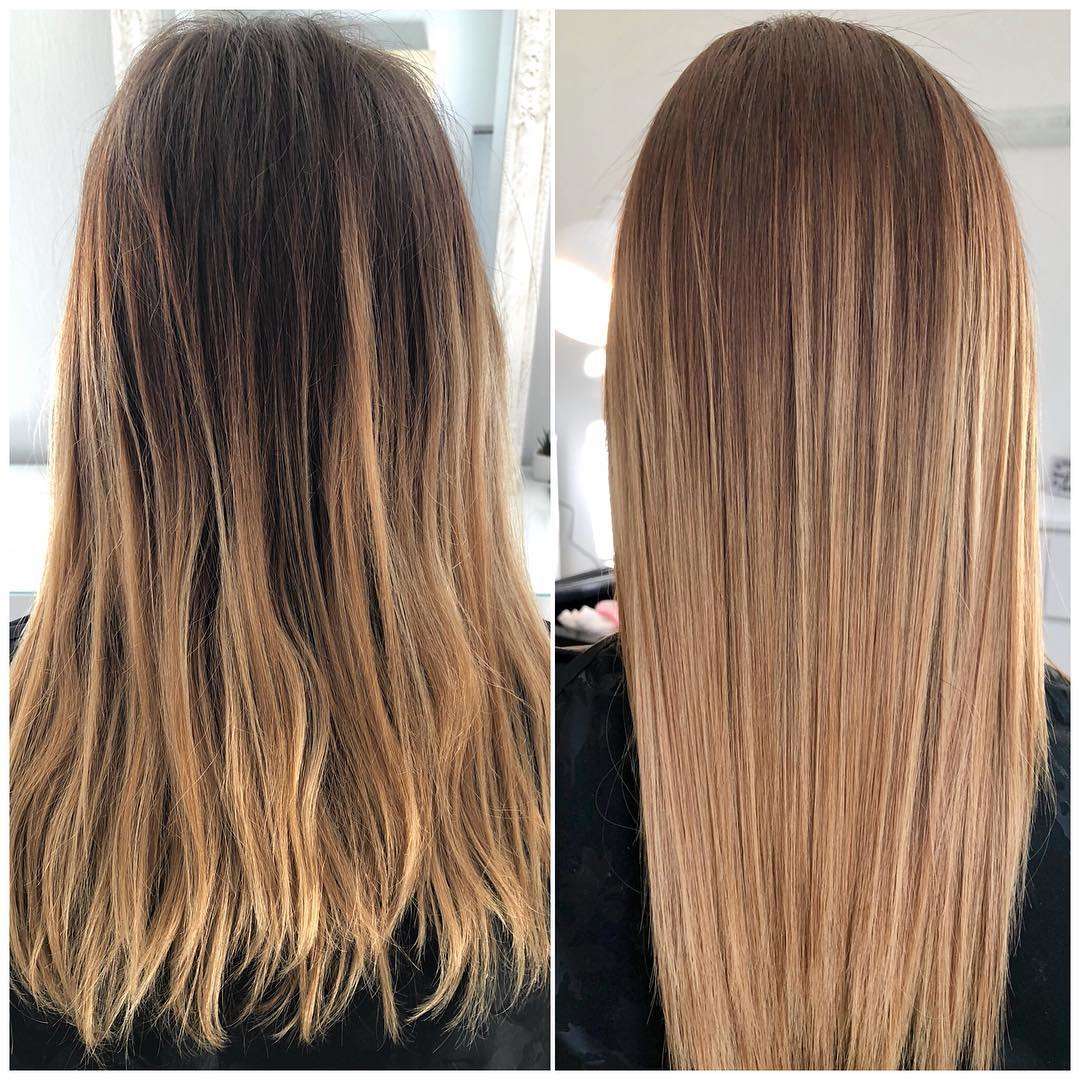 Smells like bubble gum. It works like magic. Calmed my dryness and frizziness. My hair is silky, smooth and shiny. Much improved.

I have extremely thick hair that is coarse and this has helped smooth it while maintaining my hair thickness and volume.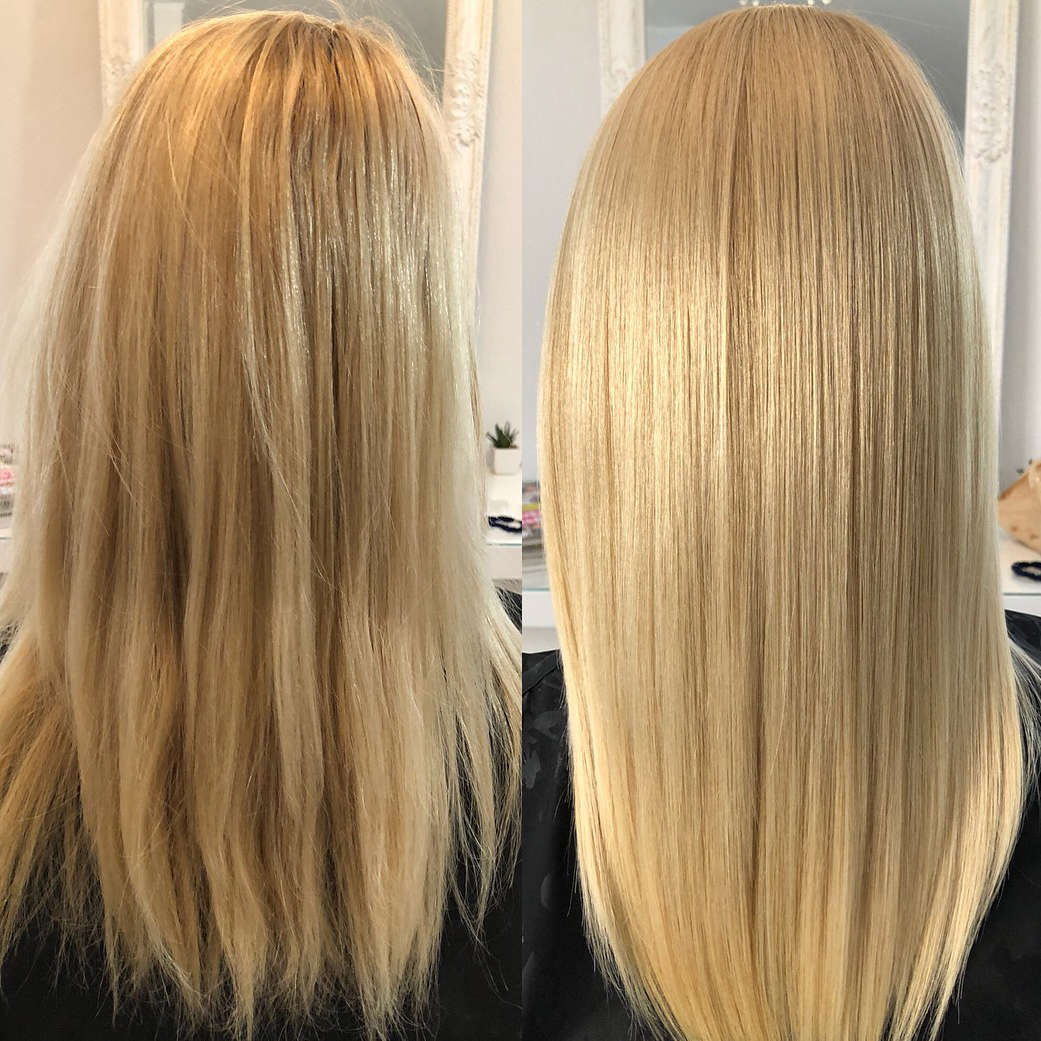 This product worked, which is amazing, there are so many things out there that are just puffery/talk. This work, I stand by it.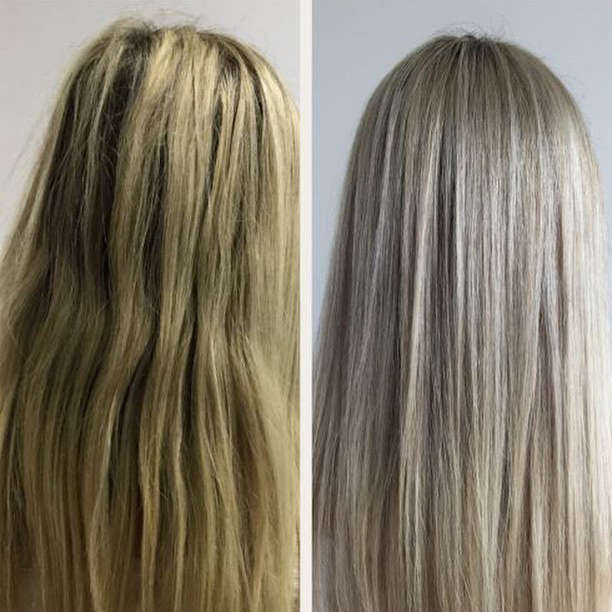 Absolutely love this product! Leaves your hair so soft and shiny after using just once!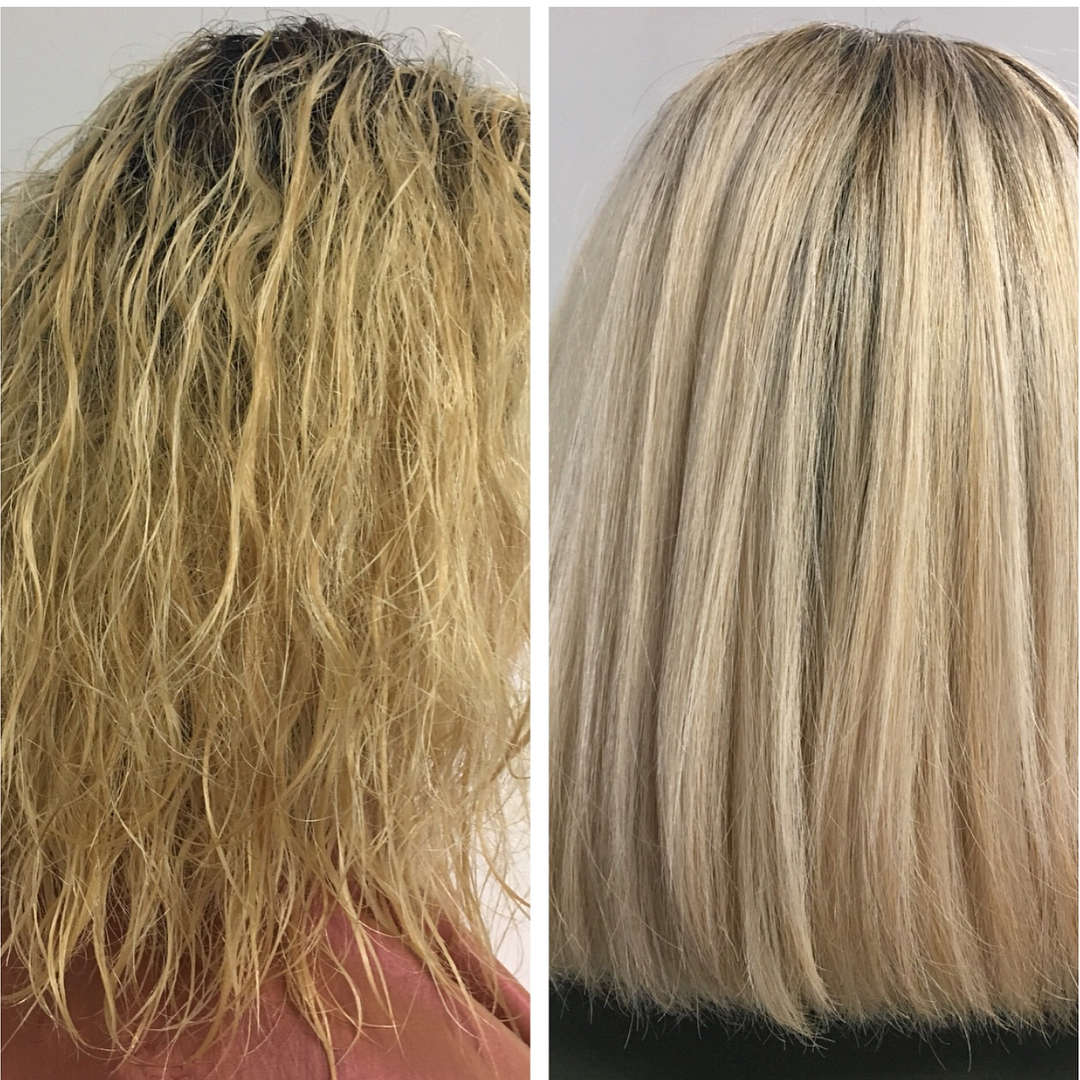 I have frizzy, damaged hair with split ends. Very happy found this treatment. It was very easy to apply, great smell.

After rinsing it and drying use hair straightener to style your hair. Very happy with the result. Hair smooth, silky and shiny.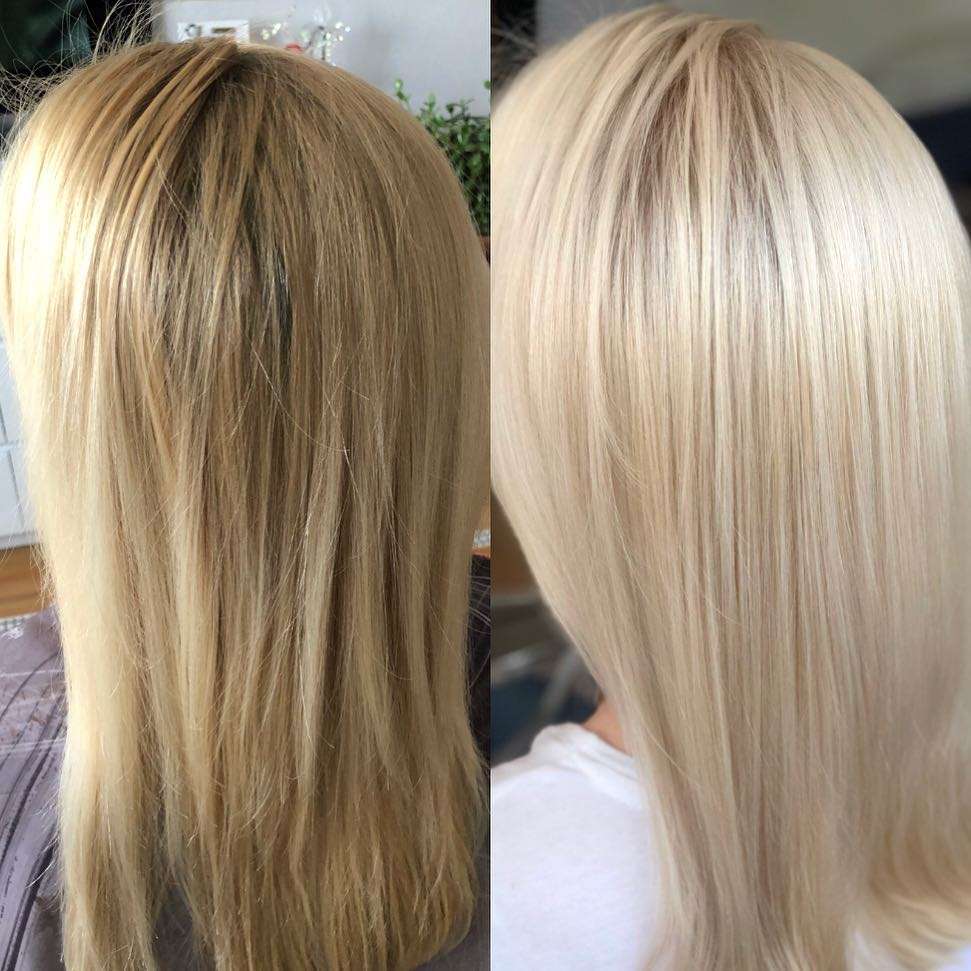 This product is excellent. My hair came out like silk, it has been about 3 months since I did it and my hair still looks great.

I have natural curly hair and I feel it relaxed my curls and when I want it straight it looks like I had a relaxer. I absolutely love it!!!
What are the ingredients?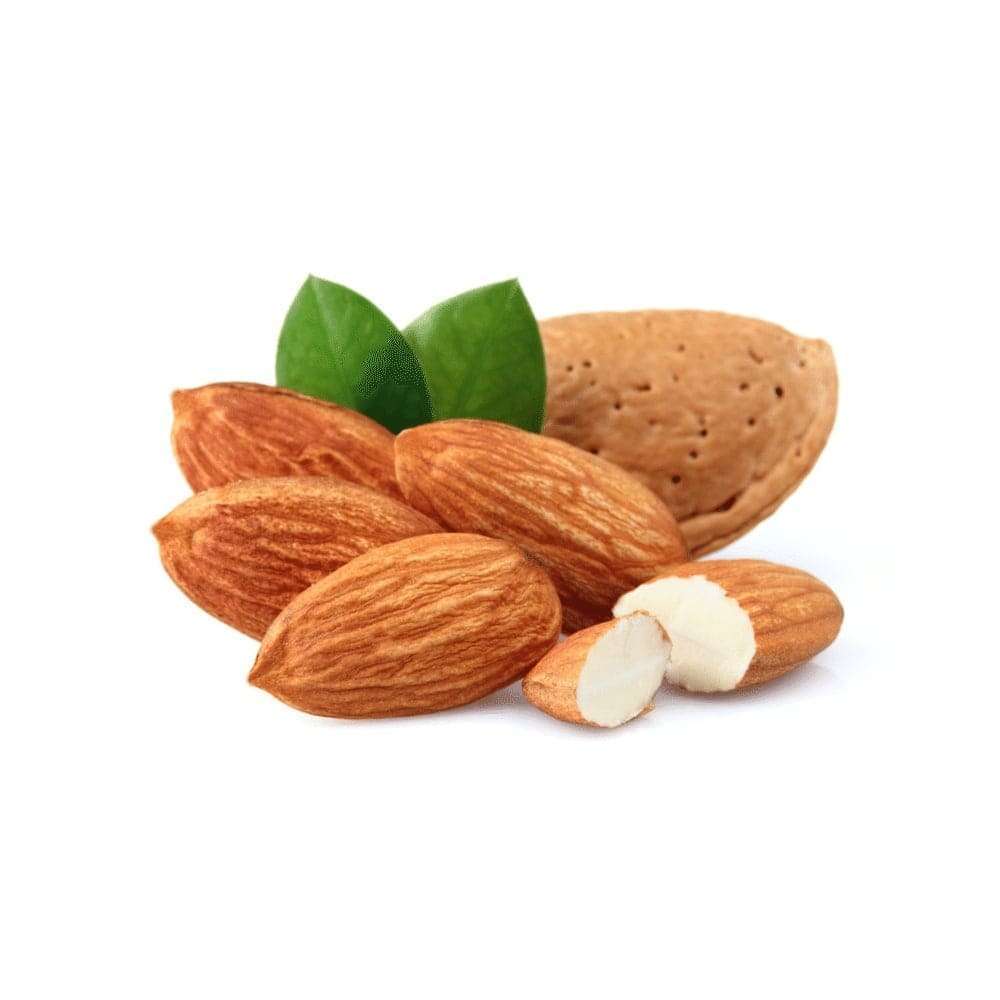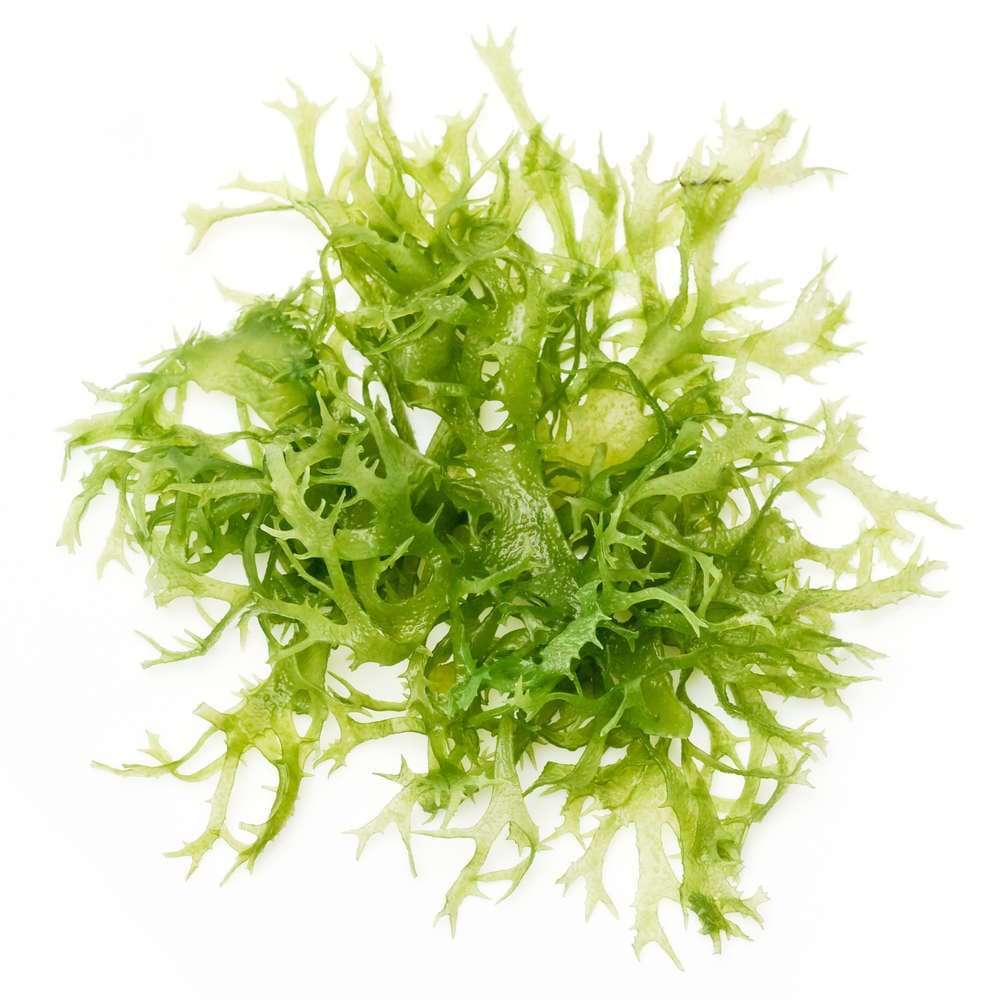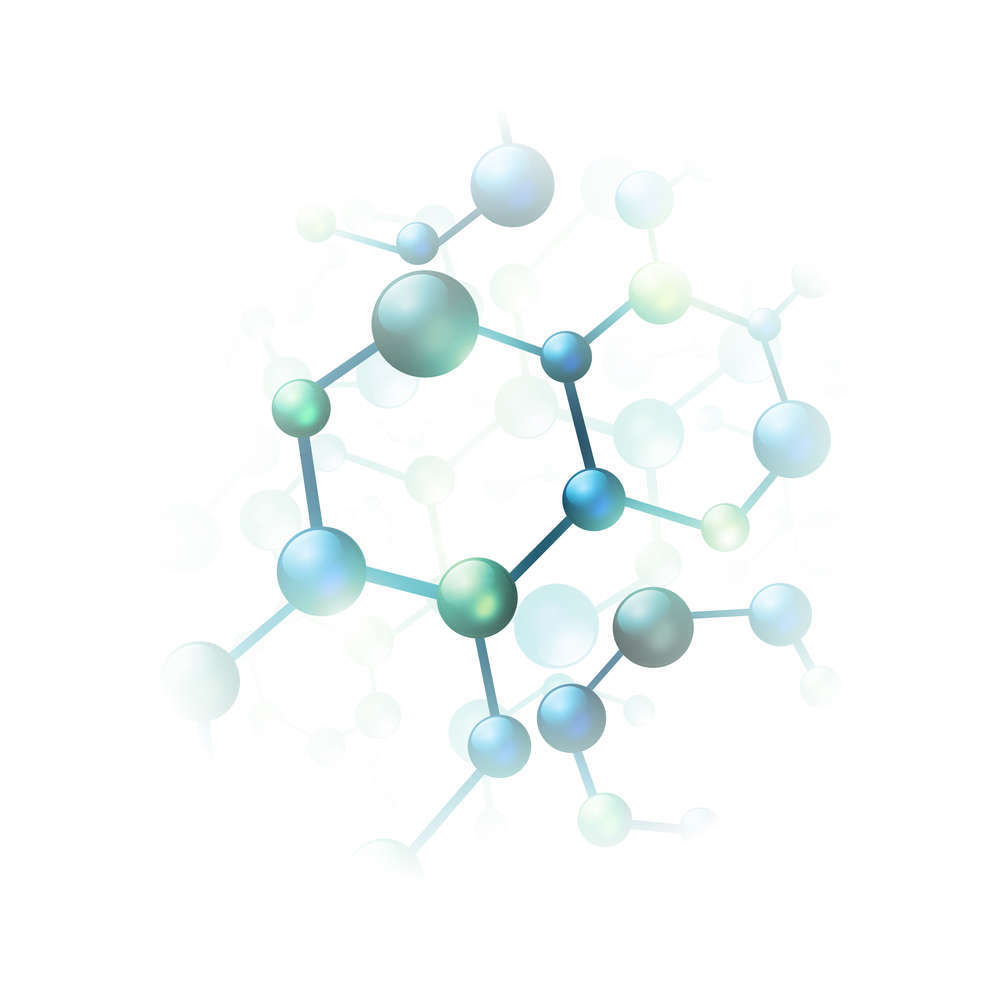 SUBSCRIBE
TO GET SPECIAL OFFERS


Patch/Predisposition Testing
How to use? Tools and step by step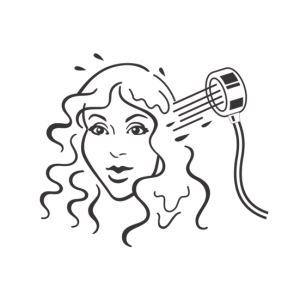 ① Wash the hair with any anti-residue shampoo, pH 9 or more.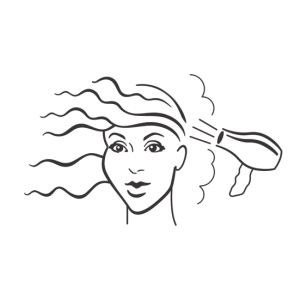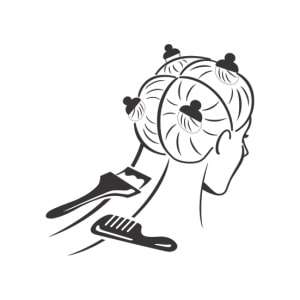 ③ Section the hair into 6 parts and apply the product in all hair.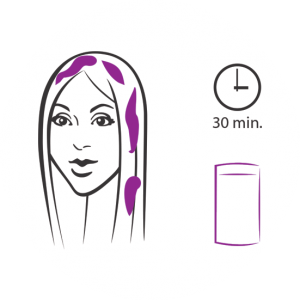 ④ Leave the product from 30 to 40 minutes in the hair.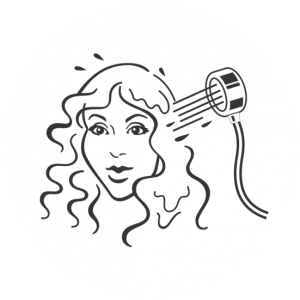 ⑤ Rinse the hair partially and leave enough product to straighten it with a flat iron.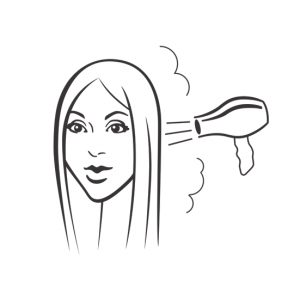 ⑥ Blow dry the hair with round brush.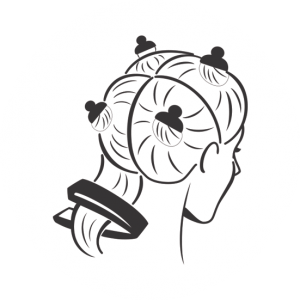 ⑦ Section the hair into parts. Flat iron the hair in thin and linear strands, about 10 to 15 times each strand.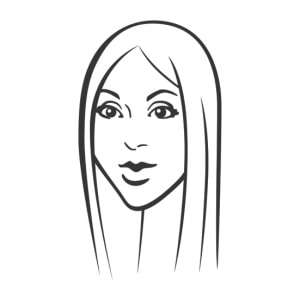 ⑧ After flat iron your hair is ready. You have a deep hydrated and a smooth hair for up to 4-8 weeks.
What you need to know about Blonde Bottox Expert
Prolong the smooth effect up to 4 months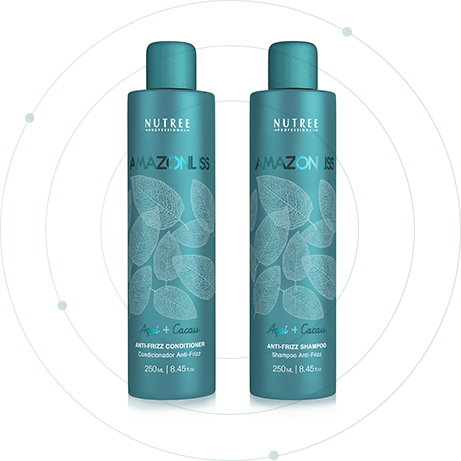 We recommend to use Amazonliss Anti Frizz Shampoo and Conditioner. An exclusive formula with Amazon Natural Ingredients: Acai+Cocoa, works in the restoration and strengthening of the hair leaving strong and healthy, providing anti-frizz action and extending the smooth effect of the treatment.


The Amazonliss Home Care Line combines the Antioxidant Power of Aai and Cacao, both extracts of Amazon Brazil in an ultra nourishing treatment that prolongs the smooth effect and leaves hair incredibly strong, shiny and softness.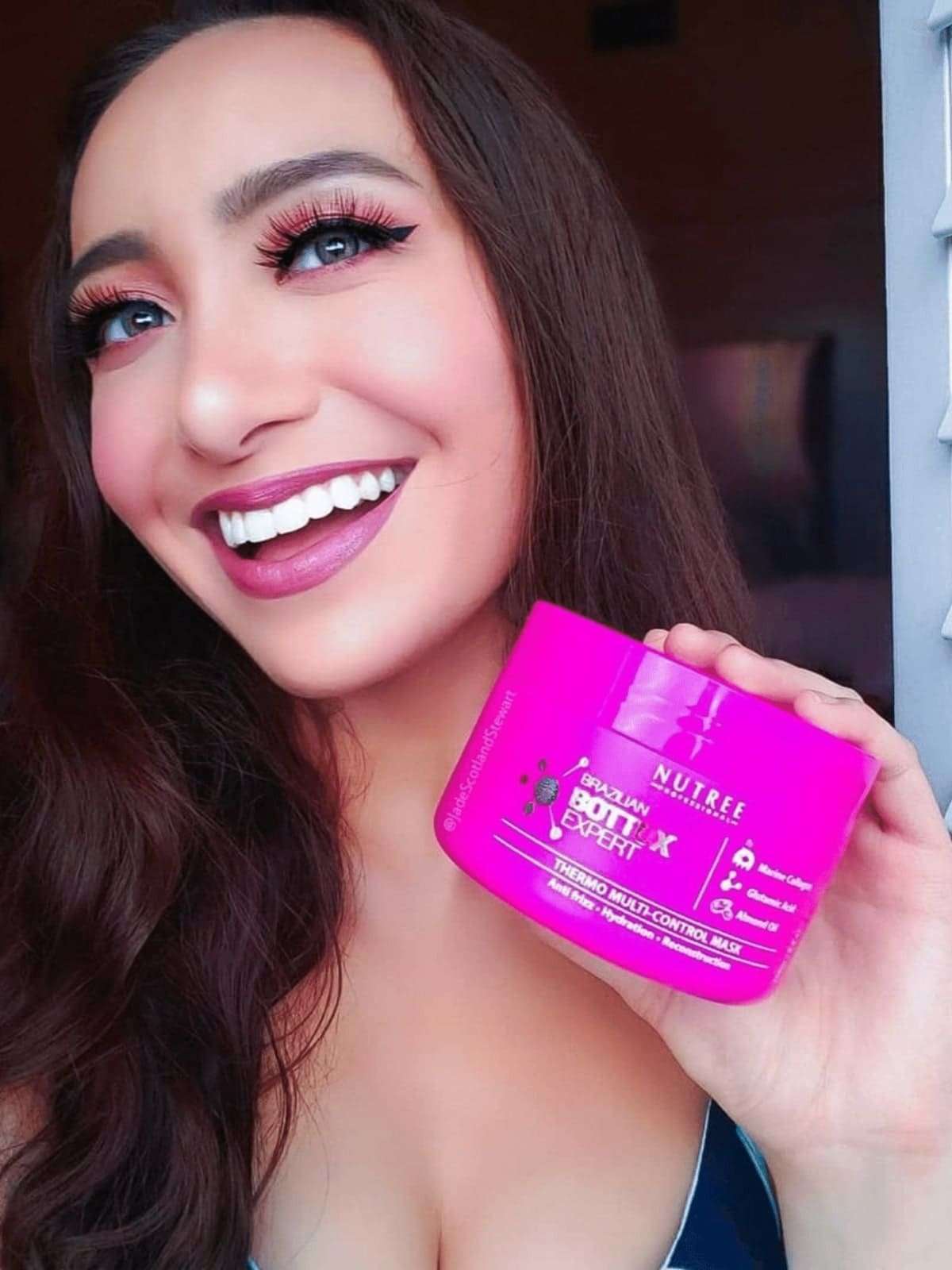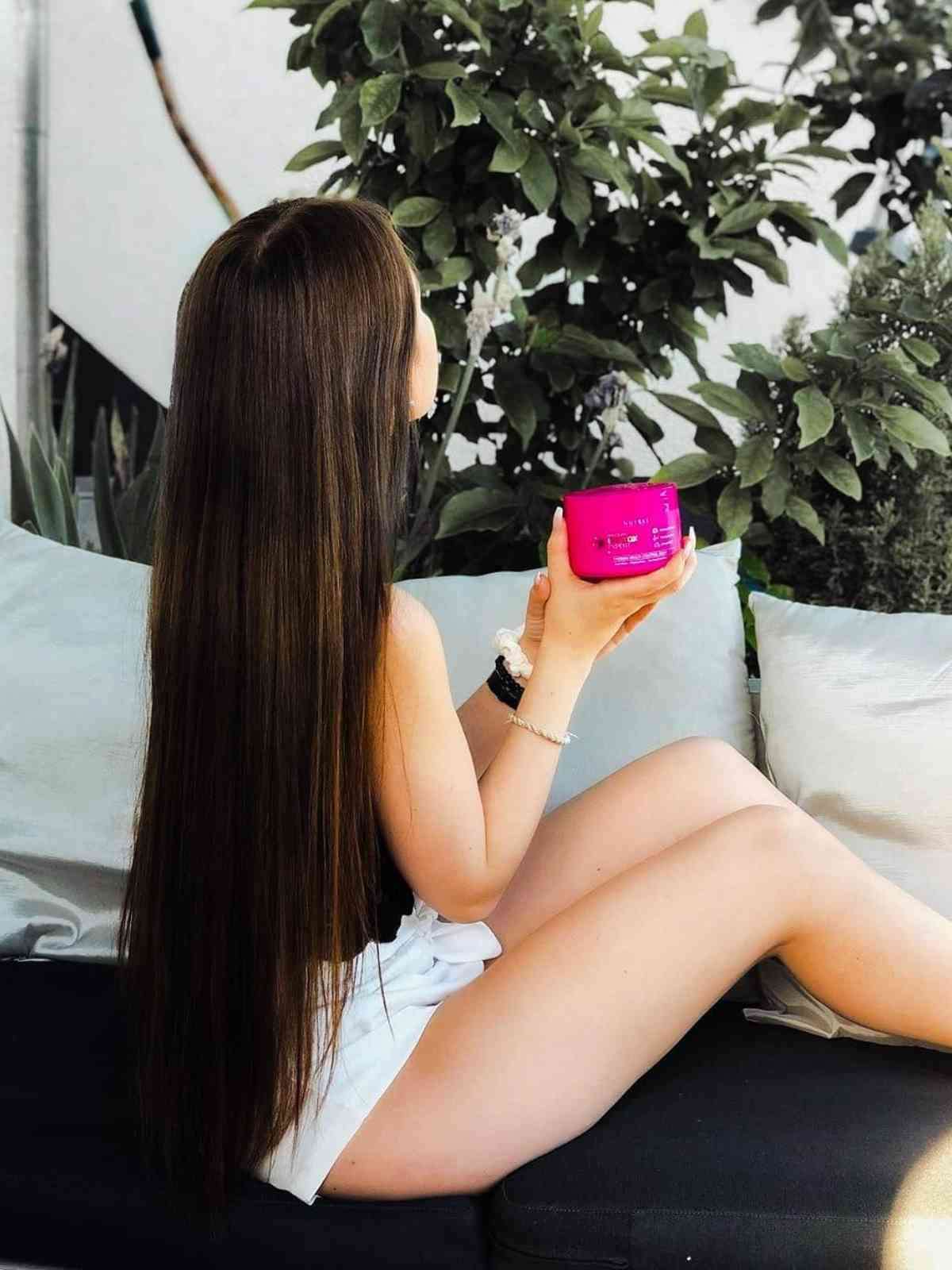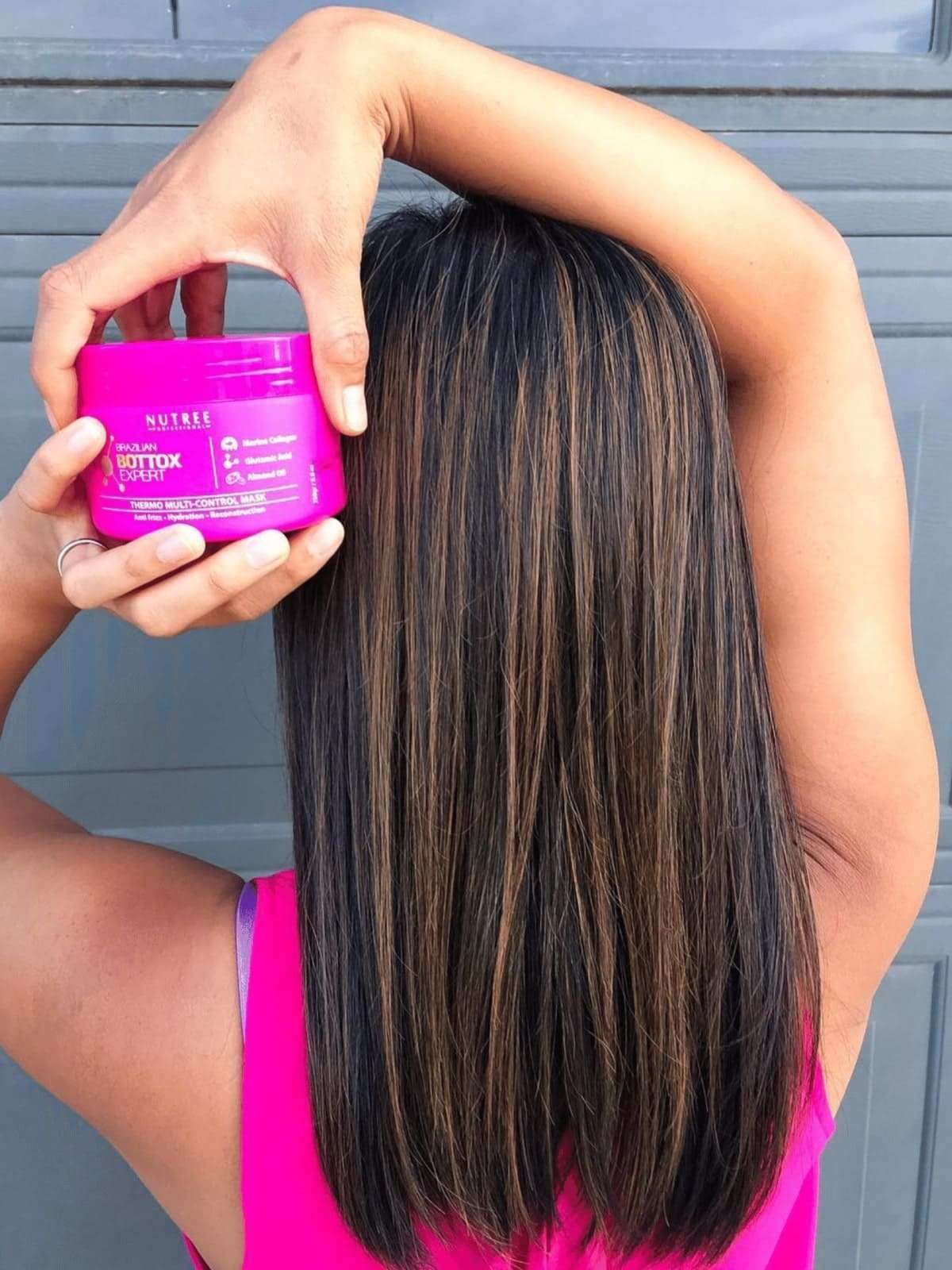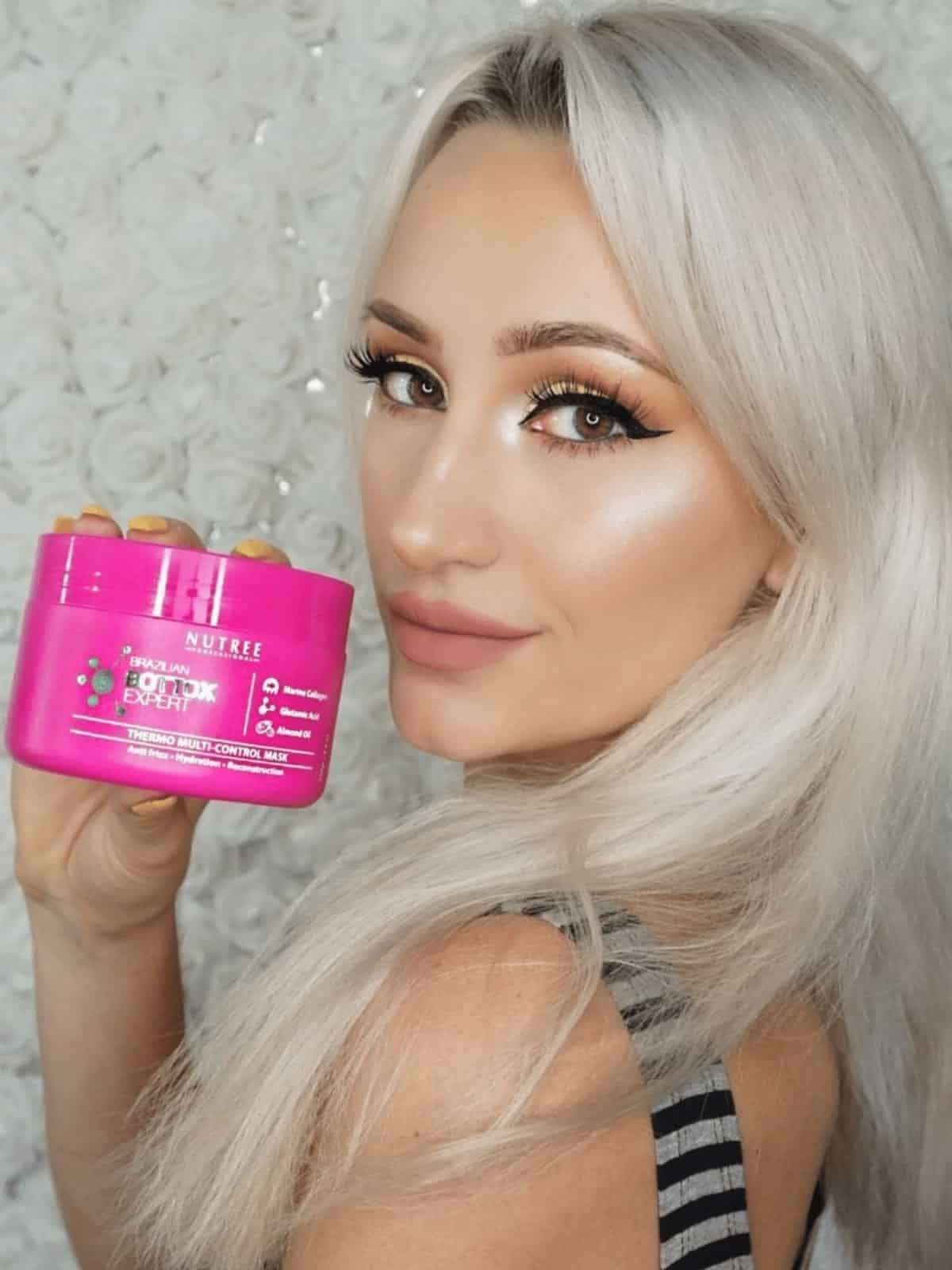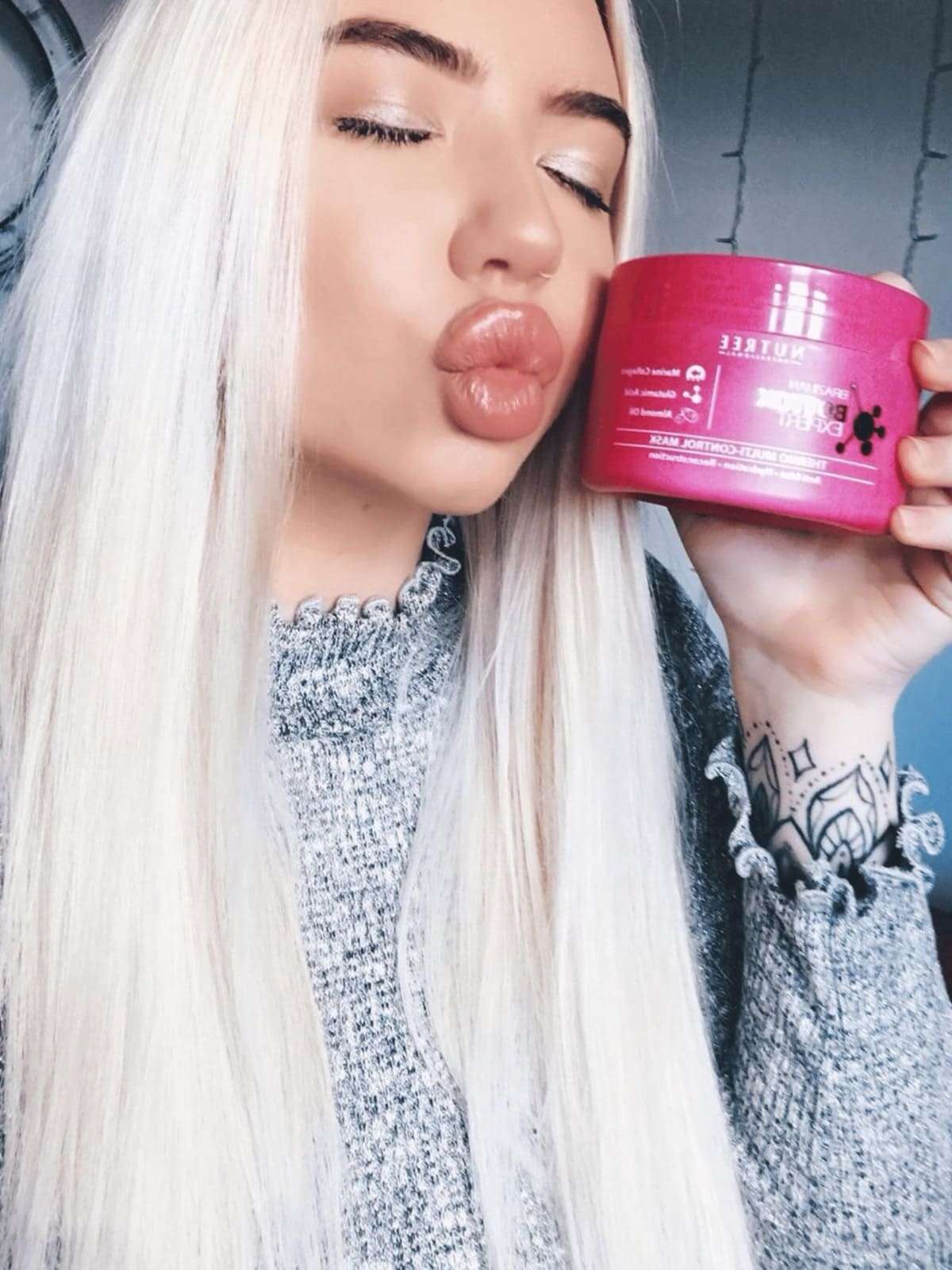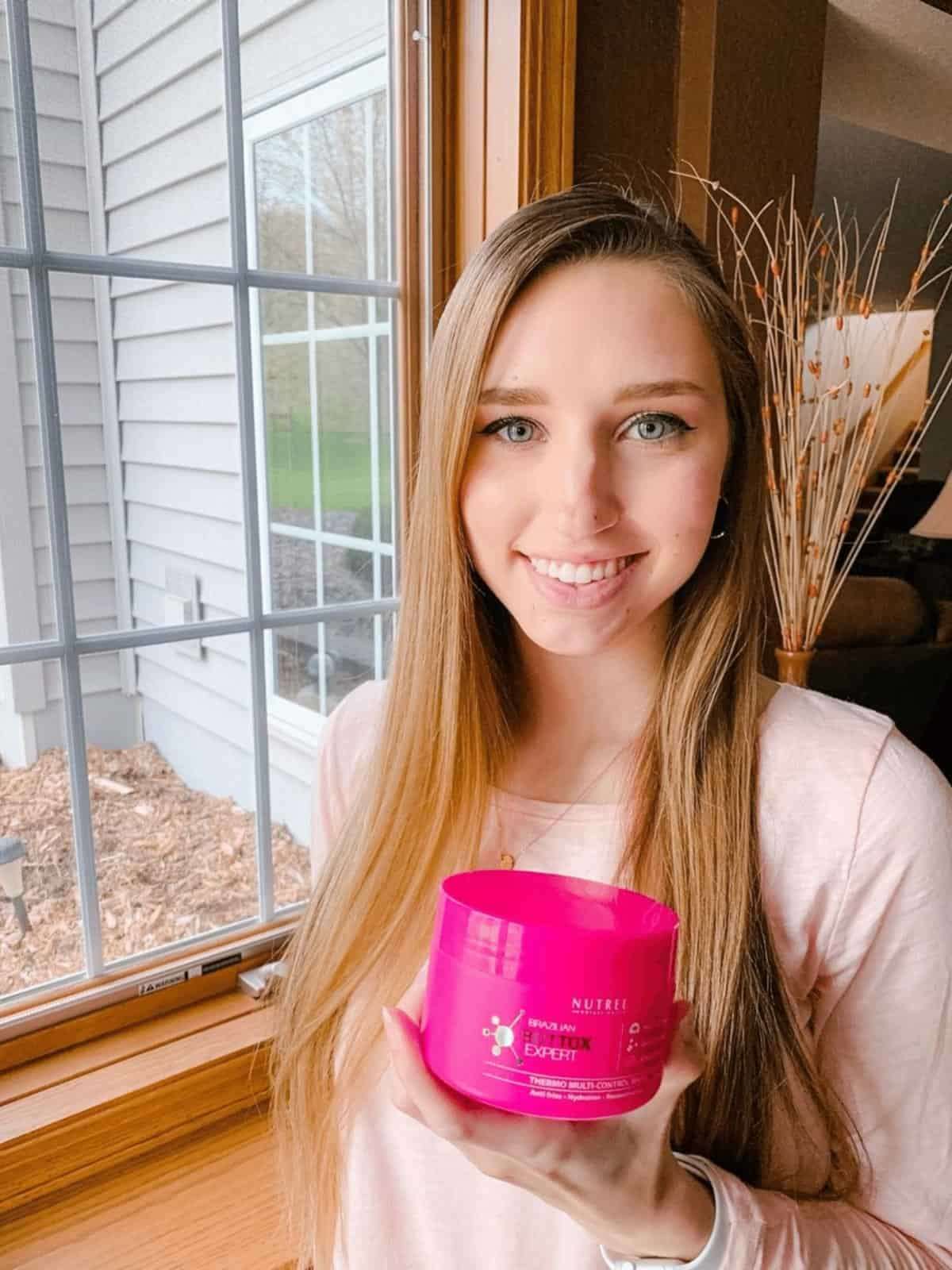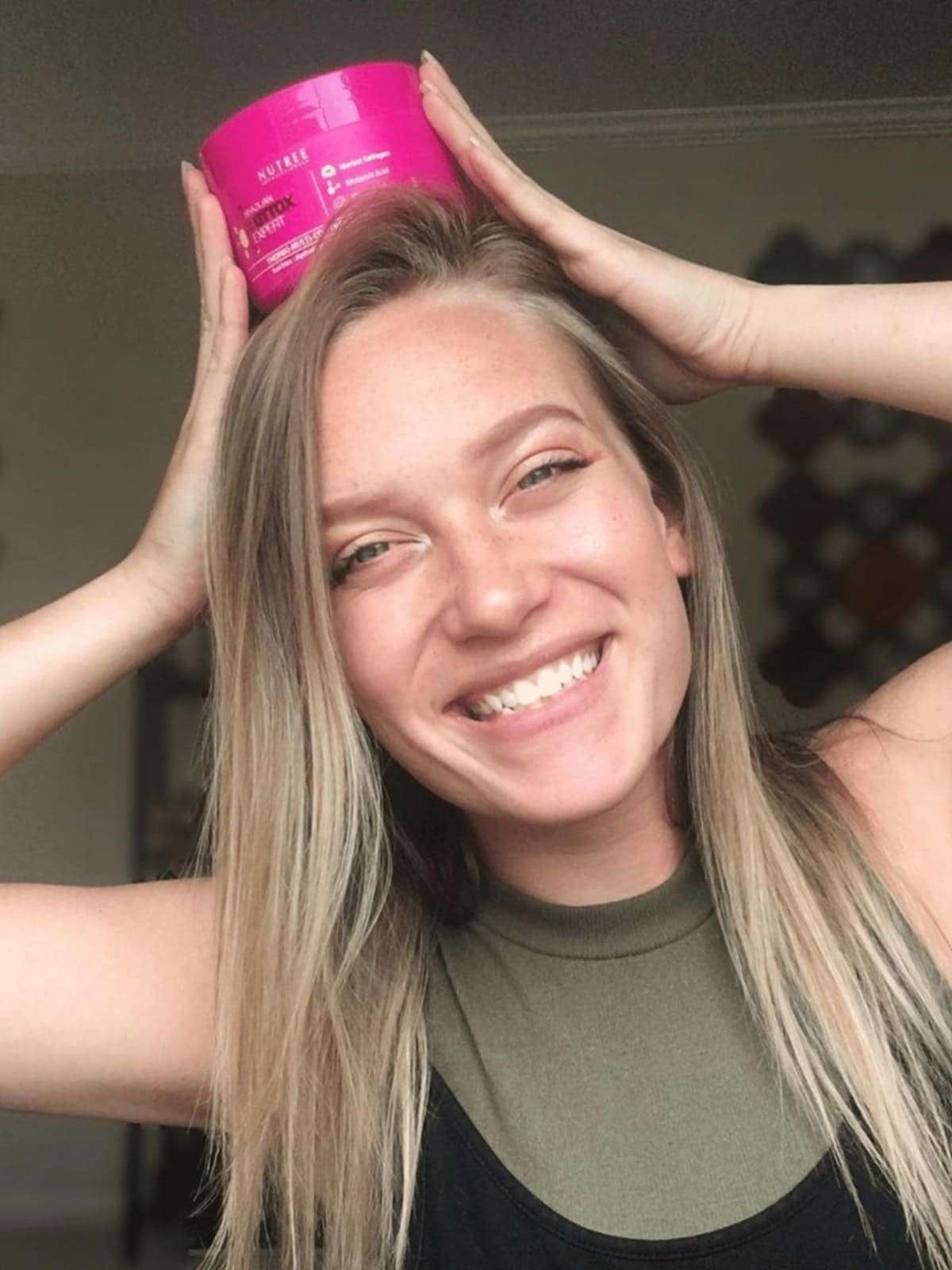 ENTER COUPON CODE
1STORDER TO GET
10% DISCOUNT
ON YOUR FIRST ORDER
Buy now